Fully Equipped Gym With Over 7,000 Sq Ft Of Private Space For A Great Place To Work Out!
When you walk into our gym you get a different feeling. The big-box store mentality goes away and fitness becomes about celebrating the little and big victories as a family. It's about having fun and caring about what fitness feels like. This is where you work hard and get results! 
The Energizer is a non-profit facility that has been meeting member's needs since 1989. The staff are headed up by Teresa McRae as the Manager of Facilities & Administration and the operation of The Energizer is administered by a volunteer Board of Directors who help make the Energizer what it is today. 
The Energizer is a 7,015 square foot facility, which has been designed to provide its members with the opportunity to enhance their well-being through a wide variety of fitness and active living programs. 
Our membership consists of a community of like-minded people who strive to improve their health and happiness one percent every day, both in and outside of the gym. The Energizer team is invested in helping each member achieve their goals while improving their overall quality of life. We work with ambitious clients who want to define the future, not hide from it.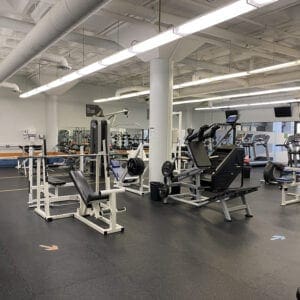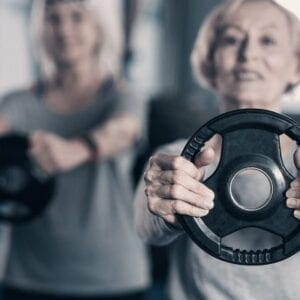 OUR MISSION
We care, from the first interaction to the last. We are determined to provide an exceptional experience as well as help our members achieve real, sustainable results through tailored fitness programs and ongoing support.
OUR VISION
Our vision is to make fitness fun for our Members and to be a home away from home. We believe that this can be accomplished by engineering and designing a club experience that gives you a certain kind of energy that will make you want to wake up and keep advancing every day.
THE ENERGIZER HEALTH & FITNESS CLUB IS DEDICATED TO HELPING YOU REACH ALL YOUR HEALTH & FITNESS NEEDS.
Facility Highlights
Professional Consultation With Certified Personal Trainer • Fitness Assessments (Optional) • Free Fitness Programs Offered • Some Programs Require A Small Fee • Locker Rooms (Locks Provided) • Showers • Complimentary Personal Amenities: Blow Dryers, Curling Irons, Irons & Ironing Board • Aerobic Studio with Wood Sprung Floor • Renovated Work-out Area • Life Fitness Commercial Treadmills • Half Power Racks & Benches • Free Weights, Barbells & Dumbbells • Olympic & Bumper Plates • Kettlebells • TRX Suspension Systems • Medicine Balls & Slam Balls • Cardio Steps • Bosus • Agility Cones & Ladders • Accessibility For Members With Disabilities
Our Benefits for You
Exercise offers incredible benefits that can improve nearly every aspect of your health from the inside out. Exercise is defined as any movement that makes your muscles work and requires your body to burn calories.
It Can Make You Feel Happier
BENEFIT ONE
Exercising regularly can improve your mood and reduce feelings of anxiety and depression.
It Is Good for Your Muscles & Bones
BENEFIT THREE
Physical activity helps you build muscles and strong bones. It may also help prevent osteoporosis.
It Can Reduce Your Risk of Chronic Disease
BENEFIT FIVE
Daily physical activity is essential to maintaining a healthy weight and reducing the risk of chronic disease.
It Can Help Your Brain Health & Memory
BENEFIT SEVEN
Regular exercise improves blood flow to the brain and helps brain health and memory. Among older adults, it can help protect mental function.
It Can Reduce Pain
BENEFIT NINE
Exercise has favourable effects on the pain that's associated with various conditions. It can also increase pain tolerance.
It Can Help With Weight Loss
BENEFIT TWO
Exercise is crucial to supporting fast metabolism and burning more calories per day. It also helps you maintain your muscle mass and weight loss.
It Can Increase Your Energy Levels
BENEFIT FOUR
Engaging in regular physical activity can increase your energy levels. This is true even in people with persistent fatigue and those suffering from serious illnesses.
It Can Help Skin Health
BENEFIT SIX
Moderate exercise can provide antioxidant protection and promote blood flow, which can protect your skin and delay signs of ageing.
It Can Help With Relaxation & Sleep Quality
BENEFIT EIGHT
Regular physical activity, regardless of whether it is aerobic or a combination of aerobic and resistance training, can help you sleep better and feel more energized during the day.